Once approved, please accept the approval for "message on behalf of" on your Facebook Business Manager.
ℹ️ For integration partners – please follow the process described below – all your clients need to accept MOB – you will see the status of MOB pending in your spreadsheet. If you are not our integration partner, this information is only required for the onboarding with an IVR-enabled phone number. The standard onboarding no longer requires this information since the company data used to create a WhatsApp Business Profile is synced with Facebook during the sign-up process.
ℹ️ Please note you need admin access to see the "Message on behalf of" and accept this request.  
Go to the top right and check the notifications on your navigation bar: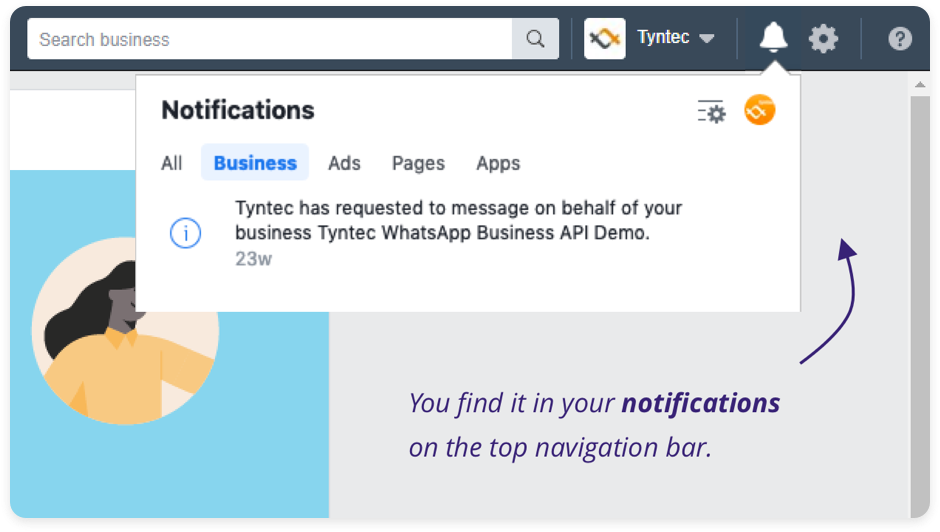 Or go over the left column to "Requests":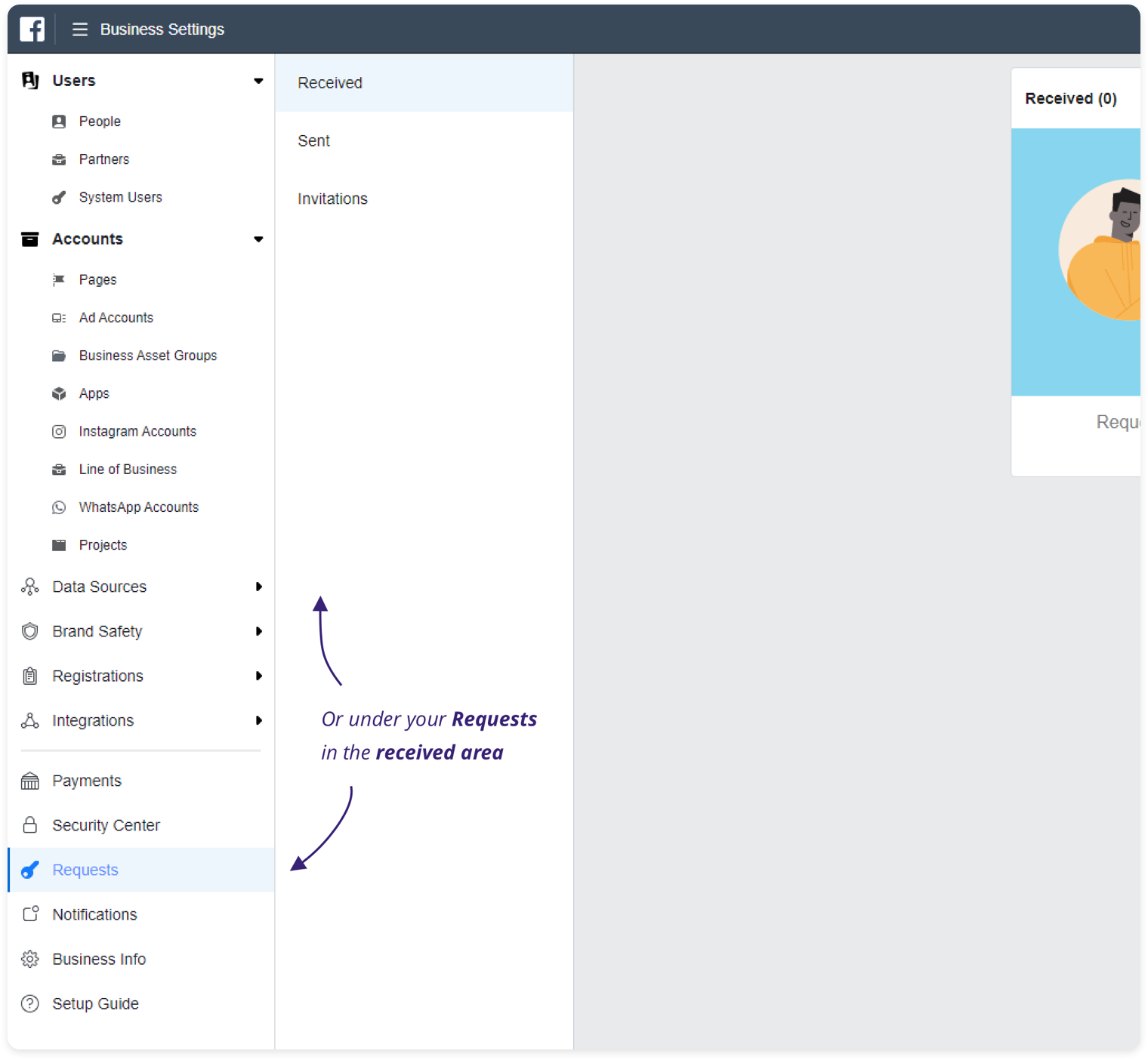 ✉️ In case you cannot find your notification or face any issues, please get in touch with our Onboarding Team at support@tyntec.com.