Enhance mobile from the ground up
With over two decades of experience, tyntec isn't just a pioneer in the mobile messaging industry; we continue to redefine it. Leveraging our patented technology stack, we've set unparalleled standards in security and reliability. We drive global growth for leading brands by optimizing their mobile journeys and opening up new revenue streams for operators by enhancing network performance and security.
Simplifying Complexity
What: Give Access
We specialize in crafting configurable APIs and offering off-the-shelf solutions that enhance the mobile journey for enterprises. Our solutions span verification, engagement, and consumer authentication, while also delivering comprehensive A2P monetization management solutions for operators.
How: Make It Simple
Our philosophy is built on simplifying complexity to drive success. With our patented technology stack, we ensure unmatched reliability in all our solutions. We adopt a partnership approach, working closely with our customers to enhance their revenue streams and contribute to their success.
Why: Keep Innovating
We're fueled by the belief in the transformative power of mobile technology for both enterprises and operators. Our commitment revolves around simplifying access to these opportunities, democratising access to mobile. This commitment extends to safeguarding customer data as if it were our own. Our pride stems from our capacity to innovate in an industry we founded.
tyntec streamlines the mobile journey for businesses by providing seamless solutions for verification, authentication, and engagement, as well as monetization for operators. With over two decades of experience as a global Tier 1 operator and a proprietary technology stack, we continuously set industry standards for innovation and reliability.
Contact us today
Invested in Success
What We Stand For
At tyntec, we firmly believe that mobile technology presents transformative business opportunities for both enterprises and operators. Our commitment extends to making these opportunities accessible and straightforward for businesses, thereby democratizing the benefits of mobile technology.
What We Fight For
This conviction is coupled with an unwavering dedication to safeguarding customer data as if it were our own. This commitment is manifested in our proprietary data centers and our adherence to the highest security standards. The spirit that led to the founding of tyntec continues to drive us today: We don't just talk about what's possible; we prove it.
tyntec is trusted by the biggest global brands, recognized as a reliable partner by key associations, endorsed by industry leaders, and certified for excellence.
40+
Patents granted across the telecommunications spectrum, covering messaging, authentication, and data.
100+
Employees from over 40 nations dedicated to making a difference.
1,000+
Customers served globally, including some of the world's biggest brands.
"tyntec is a founder-led company with a strong culture that emphasizes trust, freedom, and responsibility. What used to be a bootstrap startup has earned and defended its position as a global Tier 1 service provider in a highly competitive market. We will continue to break new ground."
The heart and mind of tyntec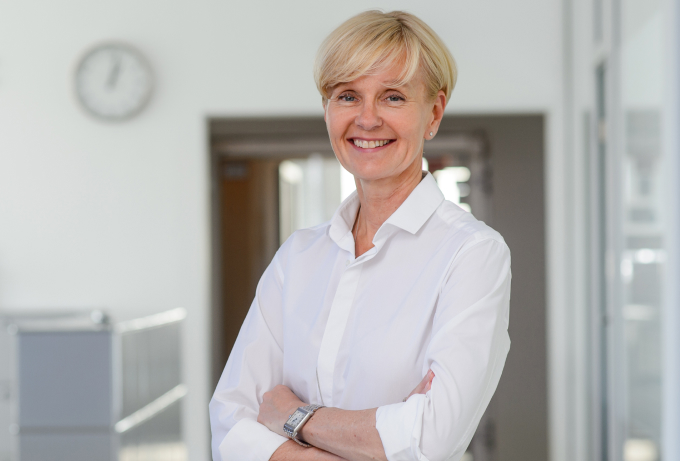 Nicola Wolfram
Co-Founder & CEO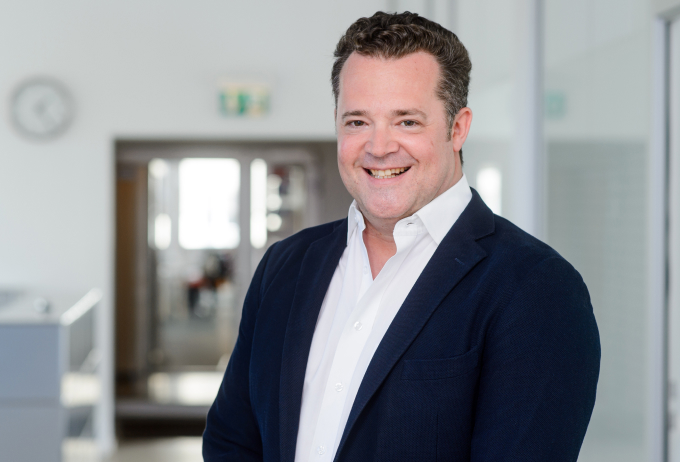 Thorsten Trapp
Co-Founder & CTO
"It always seems impossible until it's done."
If you want to truly understand a company, take a look at its leadership. At tyntec, both of our founders are still actively involved, embodying a unique blend of technological prowess and business acumen. Their experience, expertise, and values set us apart from the competition – and help our clients do the same.
tyntec: Pioneering Mobile Messaging, Innovating for 20 Years and counting
2002: A Powerful Idea and Proving Everyone Wrong
From Zero to Industry Icon
With his previous start-ups Thorsten Trapp experienced that there was no reliable way to satisfy the business requirements for SMS. So, he invented the technology to turn SMS into a business tool. Together with his early partner Dr. Ralph Eric Kunz, Thorsten headed to the Isle of Man, the location of Manx Telecom that was open to "testbed" the technology. Only days later tyntec was founded and profitable after just six months: An icon of the industry was born.
2010: Make Telco Accessible for Everyone
Turning Vision into Reality: Pioneering Carrier-Grade Solutions
tyntec has continually innovated, developing its own API-based cloud communication platform. We were the first to construct our own carrier-grade infrastructure, attracting a growing number of businesses. Thorsten's core vision—to democratize telecommunications and simplify its use for businesses—has become a reality.
2019: Early Meta Business Partner
First-Mover in WhatsApp Business: Empowering Global Brands
As Meta launched its WhatsApp Business API, tyntec was among the first to be onboarded as an official WhatsApp Business solutions provider. This enabled us to offer innovative messaging solutions to our expanding customer base, empowering major global brands to engage with their audiences in unprecedented ways.
2022: tyntec's A2P Tier-One Streak
Five Years at the Top and Counting
ROCCO Research ranked tyntec as "Tier One" in A2P messaging for the fifth consecutive year. This milestone underscores tyntec's unwavering commitment to industry excellence and exceeding customer expectations.
2023: A New Approach to Mobile Data
A New Chapter in Data Security and Innovation
From its inception, tyntec has been unwavering in its focus on connectivity and data, which have been the cornerstones of our strategic business decisions. To ensure the highest quality and security in end-to-end data communications, we've developed a patented, proprietary technology stack. This self-owned infrastructure is now tailored for user-friendly and secure verification processes and responsible mobile data usage. In essence, we've come full circle—returning to our roots to continue shaping the industry. Never ceasing to innovate.
Your Success, Our Commitment
We don't simply offer technology; we offer partnerships. With tyntec, rather than being just another client, you're a partner and we are personally committed to ensuring your success.