Business Account Types
There are two different business account types for WhatsApp Business Profile:
Standard Business Account

Official Business Account (also known as

verified badge

or

green checkmark

).
Depending on your business account type, users will see different things. If a user has saved the business number in the address book, the company display name will appear.
The phone number remains visible in the contacts view. Please be prepared for users who may try to call this number and plan how to handle these incoming calls.
Standard Business Account
In a WhatsApp standard business account, the display name will be shown in the contacts view in the smaller text; all other views will show the phone number. You can help customers learn more about your company by filling out your business info, including business website, address, and hours.
Once your WhatsApp Business Profile has gone through business verification and goes live, it is set up as a standard Business Account.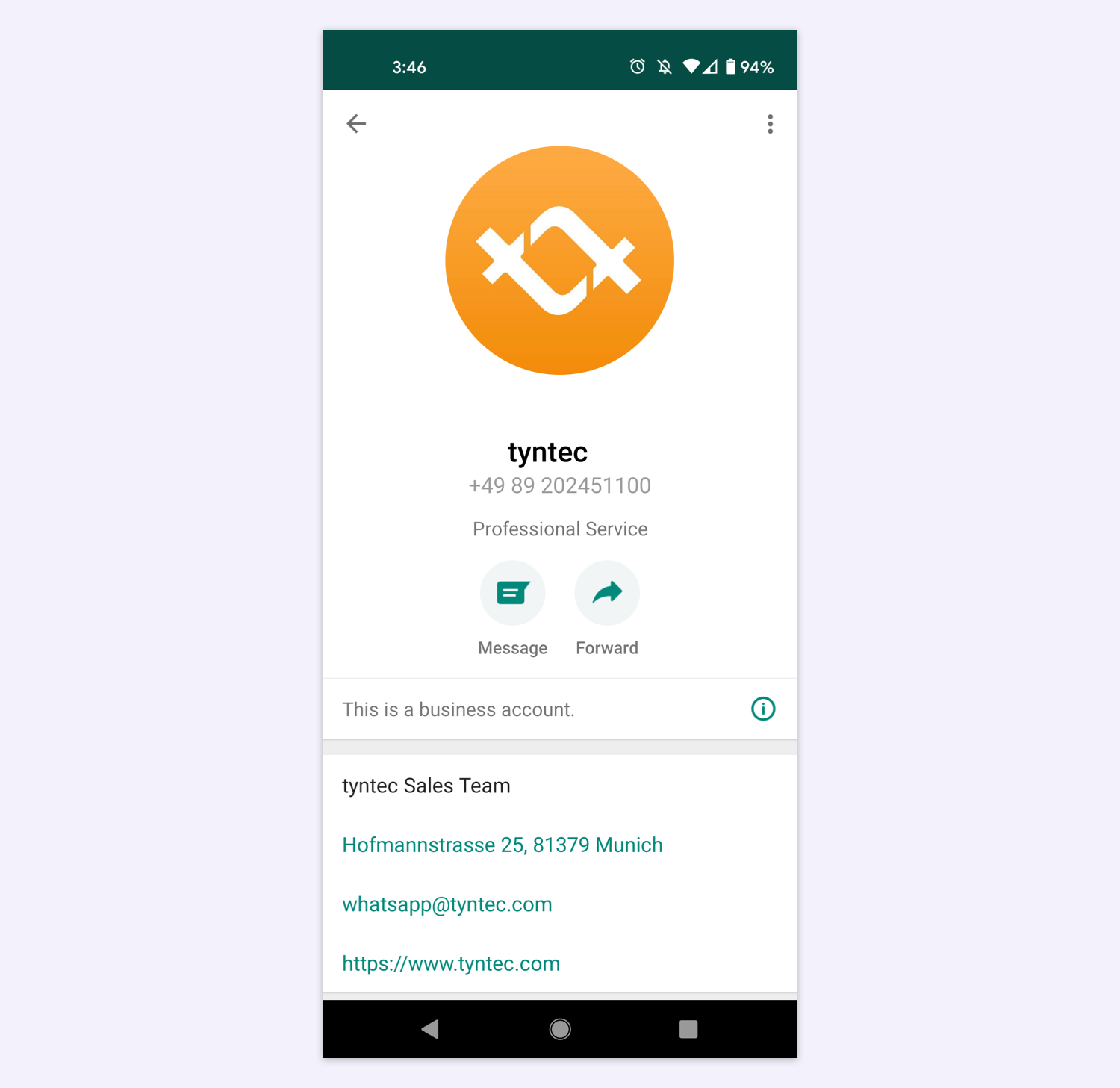 Official Business Account
If your WhatsApp account is promoted to an Official Business Account (OBA), the display name will be visible in the chat list, chat screens, chat groups, and contacts view instead of the phone number. There will be a green checkmark beside the displayed name in the contacts view.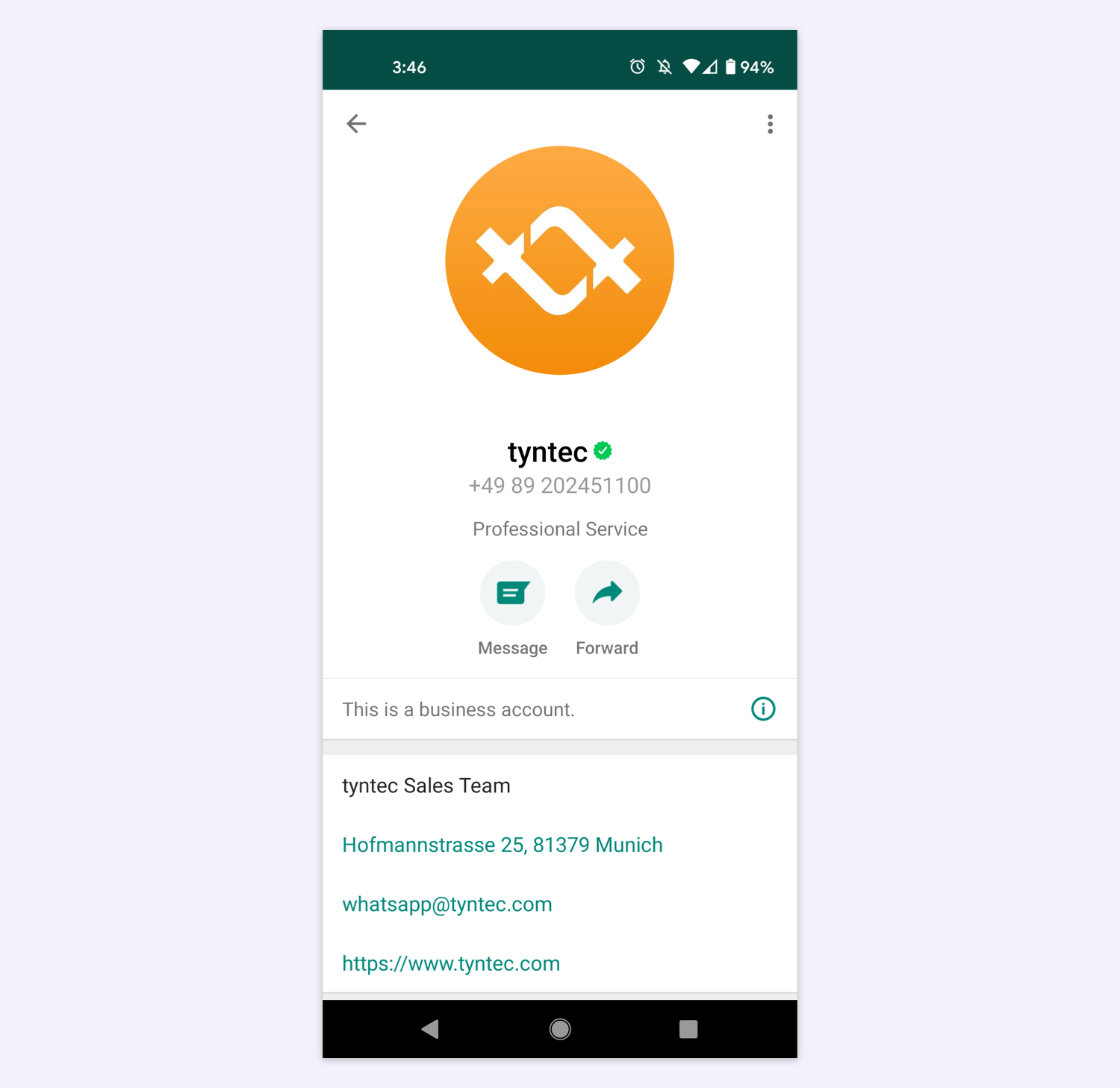 You can request an Official Business Account for your company, which triggers a review process by Facebook. Please note this service is only available to tyntec customers.
If you want to apply for an official WhatsApp Business Account, you can apply with tyntec by filling out the Request Official Business Account form shared via email.
ℹ️ Applying for the verified badge is optional. Companies applying for the verified badge need to prove market notability to qualify. While tyntec facilitates the process for its clients at no extra cost, the decision on which companies should be granted a verified badge is entirely on Facebook.