Conversations Inbox | Tutorials | Auto Replies
Learn how to create an auto-reply message that is synched to the business hours of a channel.
Let your customers know when your customer support team is available. Simply set up a welcome message and away message in case your customer support is offline.
Navigate to Channels at the left side menu in your Conversations Inbox account

Select the channel

Select Automated Messages in the menu on the top

Enable the welcome message, away message, or both

Write your welcome message / away message

Click on Save on the right and you're done 🎉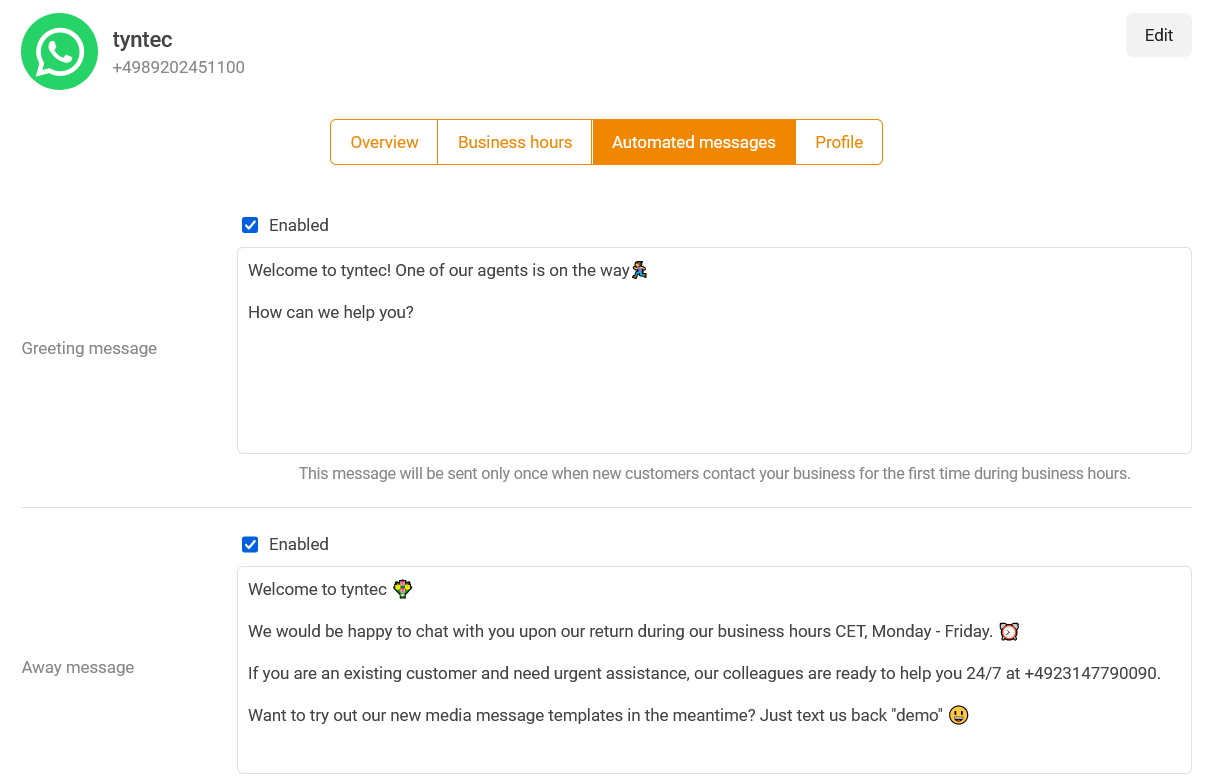 ℹ️ Note: Welcome and away messages are always set per individual channel. In case you have multiple channels on the Conversations Inbox, please proceed with the same steps for your relevant channels.