How to update your Display Name
Before completing registration, you may change the display name as many times as you wish. After registration, you can only change your display name once every 30 days.
You can change your display name yourself by accessing your Facebook Business Manager account. Follow these steps:
Step #1 – Access the WhatsApp Manager
Click on the main menu and go straight to the WhatsApp Manager.
Then, go to the Phone Numbers tab on the left side menu.
Step #2 – Change display name
The Phone Numbers section will show your phone numbers associated with your WhatsApp Business Profile. There, go the column Name. When you move the cursor to the left side of the display name, you will see an edit icon. Once you click on it, a window will appear and you can change the display name.
You will receive a confirmation that the new display name is under review.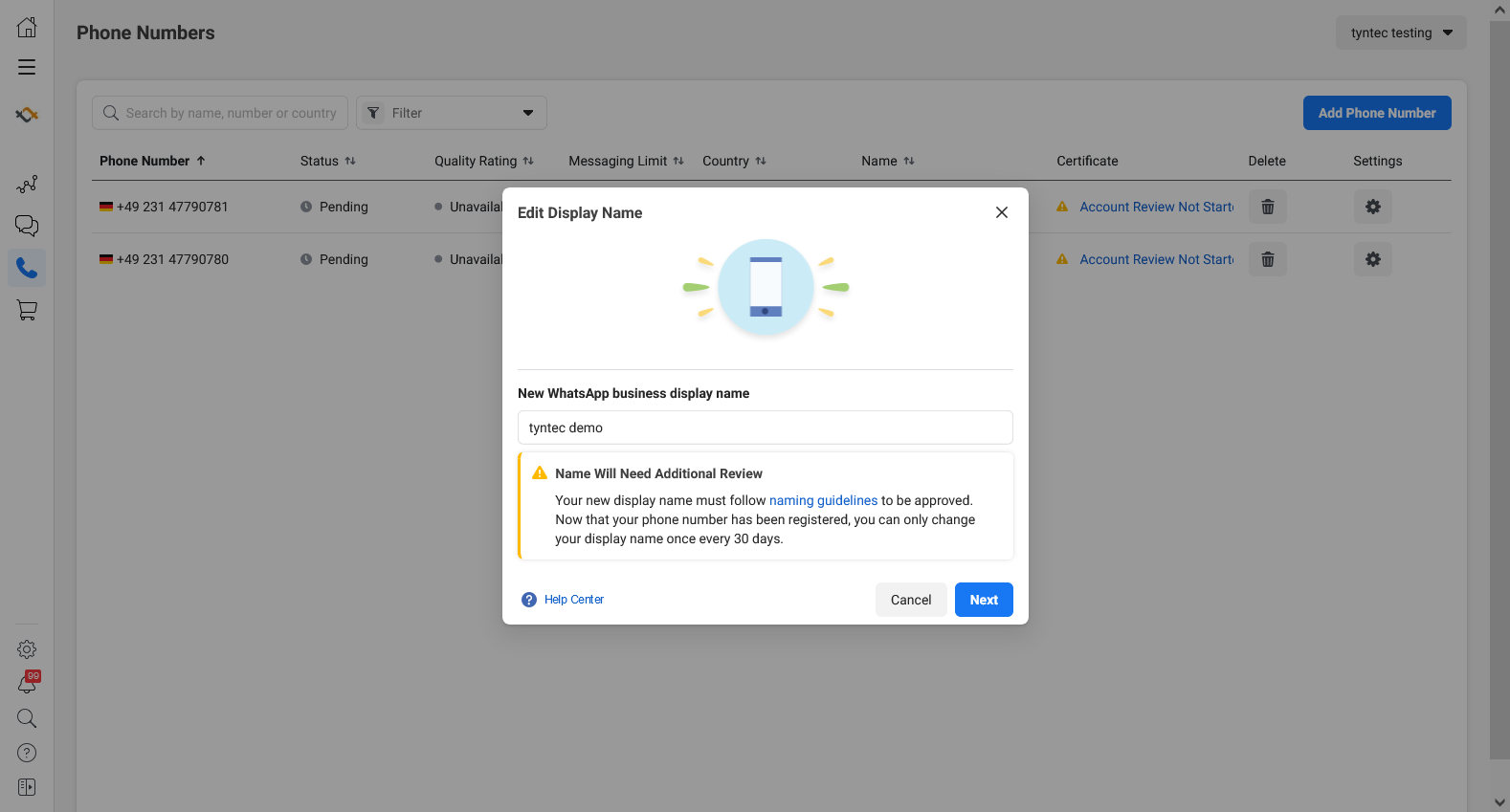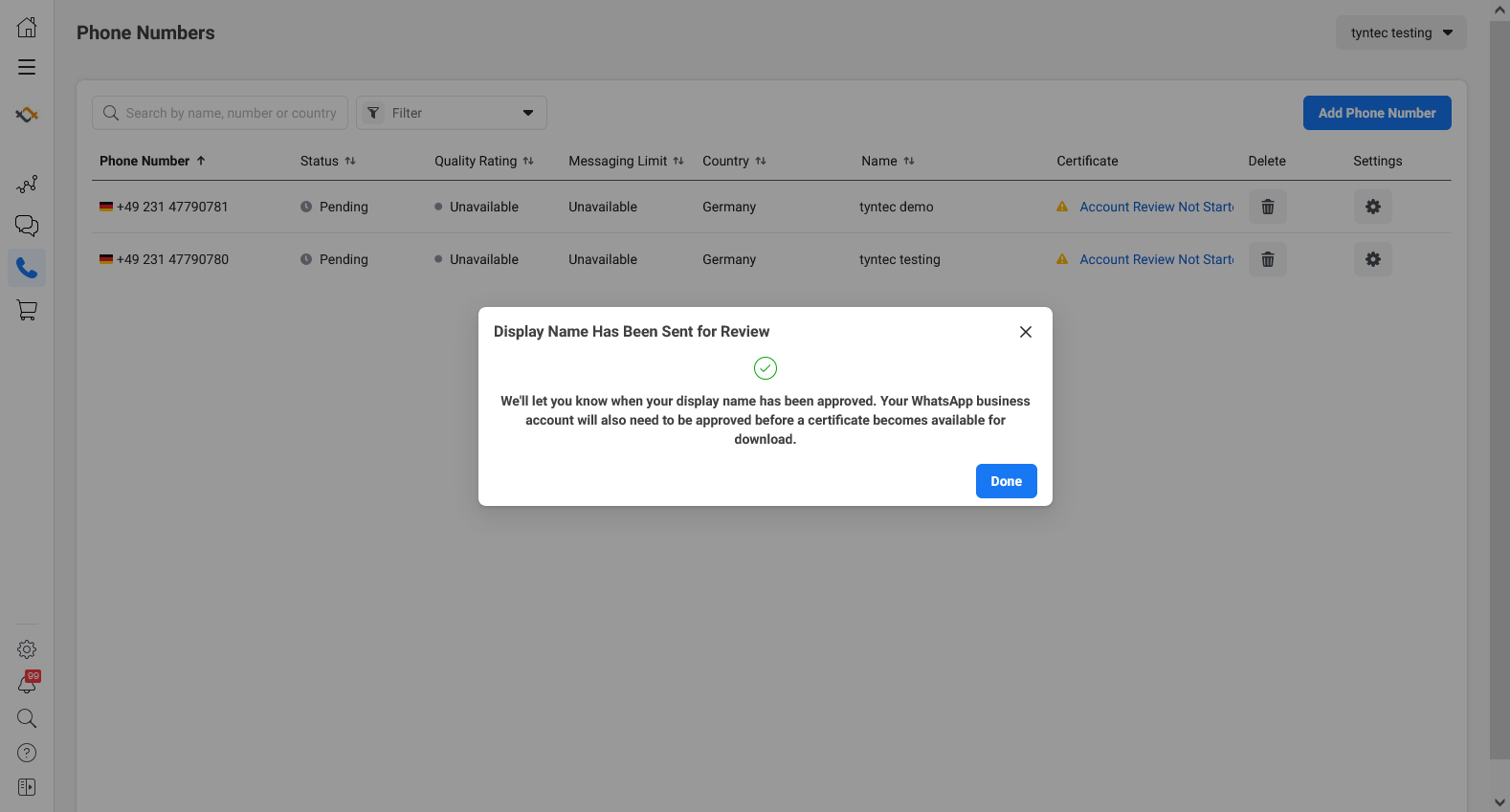 You can follow up on the status of your new display name in the same interface.