Can I chat with my colleagues on the platform?
Yes. Conversations Inbox also comes with an internal chat, so your agents can talk to each other without using a 3rd party chat tool. Helping team members to ask for expertise information and share complex cases speeds up your support response times.
To start a chat with a colleague, go to the left-side menu and click on Chat.
When clicking on the Chat orange button at the top, a window will open to select with which agents or teams you'd like to strike a conversation.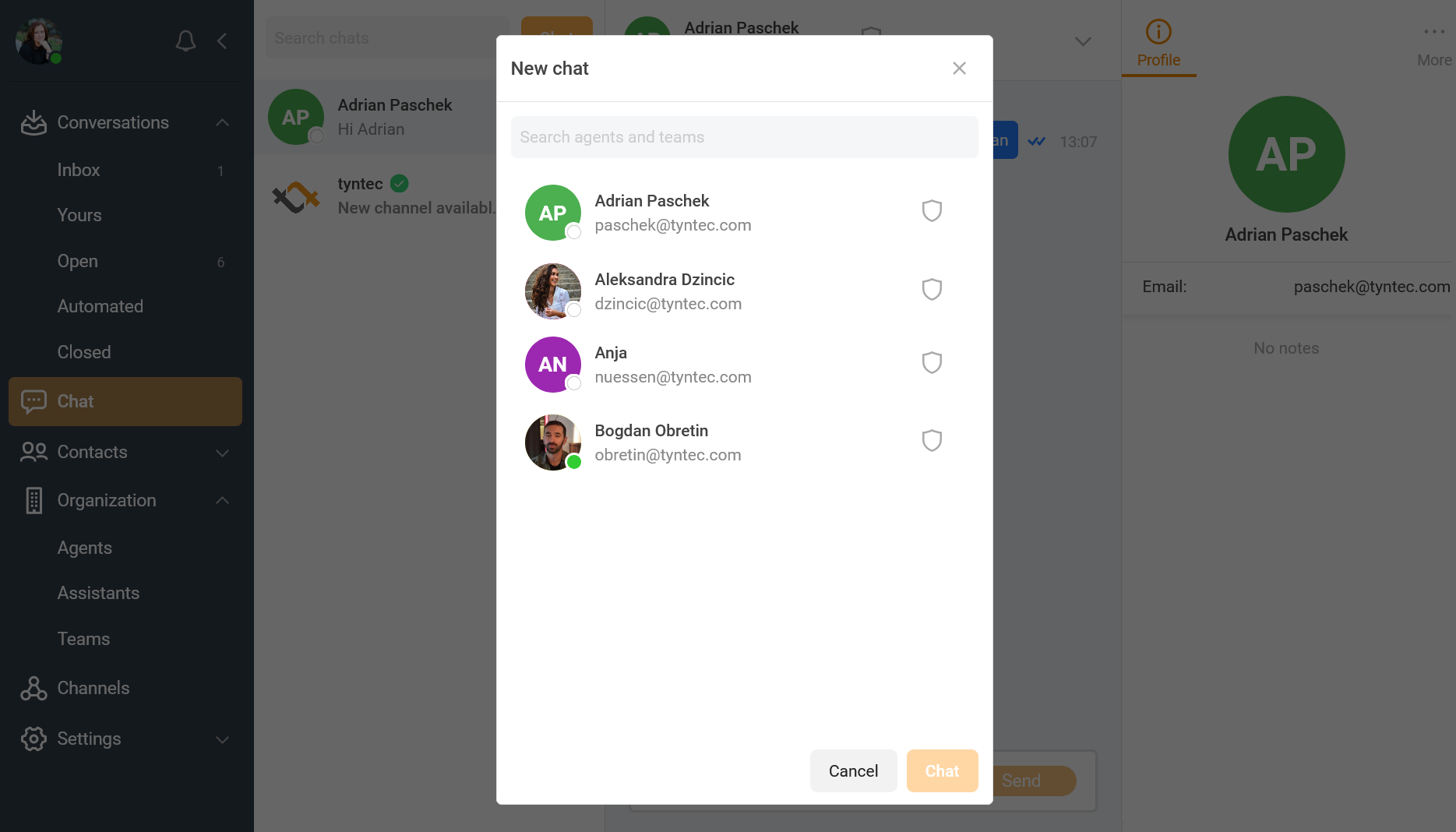 Select the right person or people and you can start chatting right away.