Business profile overview
Viber provides a business profile that is recognizable with a verified tick.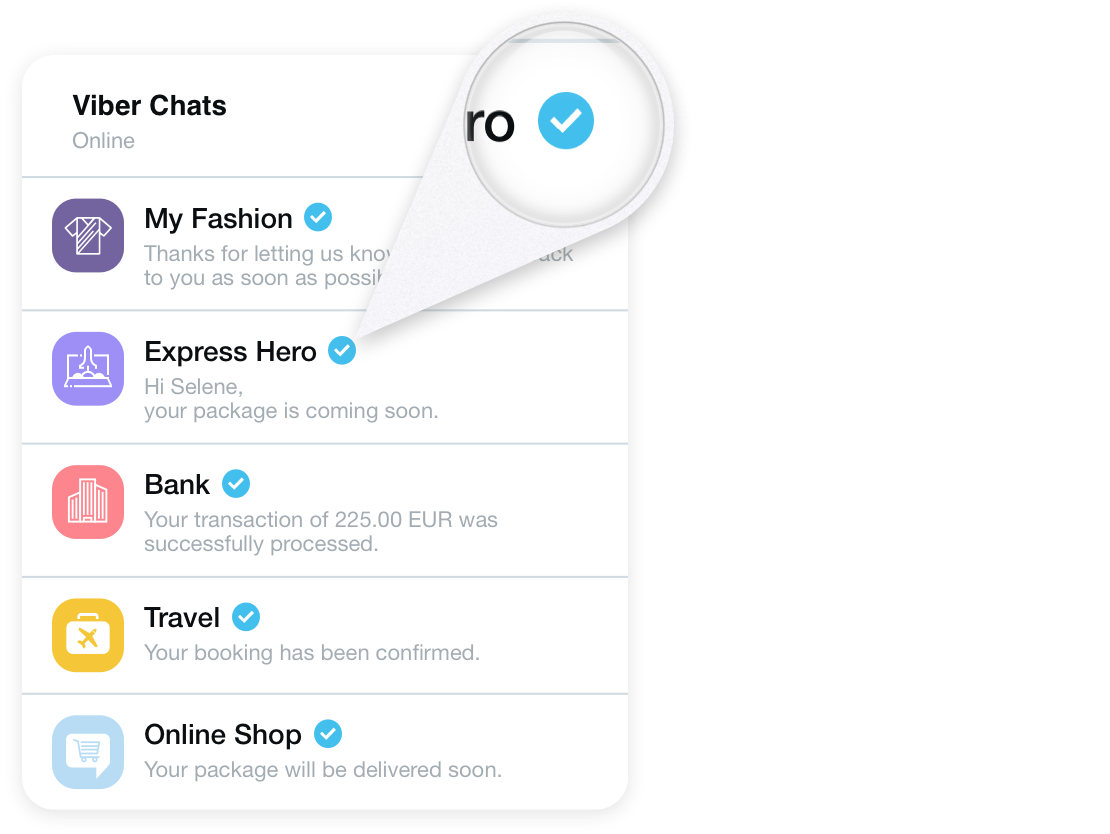 When a business sends a message to a Viber user, it will be displayed in a dedicated Viber chat from that sender. The end-users will view the following:
Business name and logo, business website URL, and description.

The Viber verified icon – Green (or blue for iOS devices) checkmark.

Unsubscribe button – Each Viber user has the option to opt-out from receiving messages from a specific sender by blocking that sender. They can also opt-out of receiving all Business Messages directly in their settings.

Learn more button – A way to find out more information about the sender.
An info page is part of the business profile, where the company can offer information to its users, including:
Logo – This must be your business' official logo.

Company Name – The sender name that will appear for the subscriber. Each sender name can contain up to 25 characters.

About – A short description of your business and its services. This is a mandatory field and supports all languages. The minimum length of the text is 10 characters, and the maximum is 400.

Address – Your business location.

Phone number – Your business phone number.

URL – Your business website.

Note that a Facebook or Instagram page cannot be used as a company URL.

Receive messages toggle – A user can choose to receive messages from your business account or block you at any time.

Learn more – Redirects the user to a support page with information on business messages.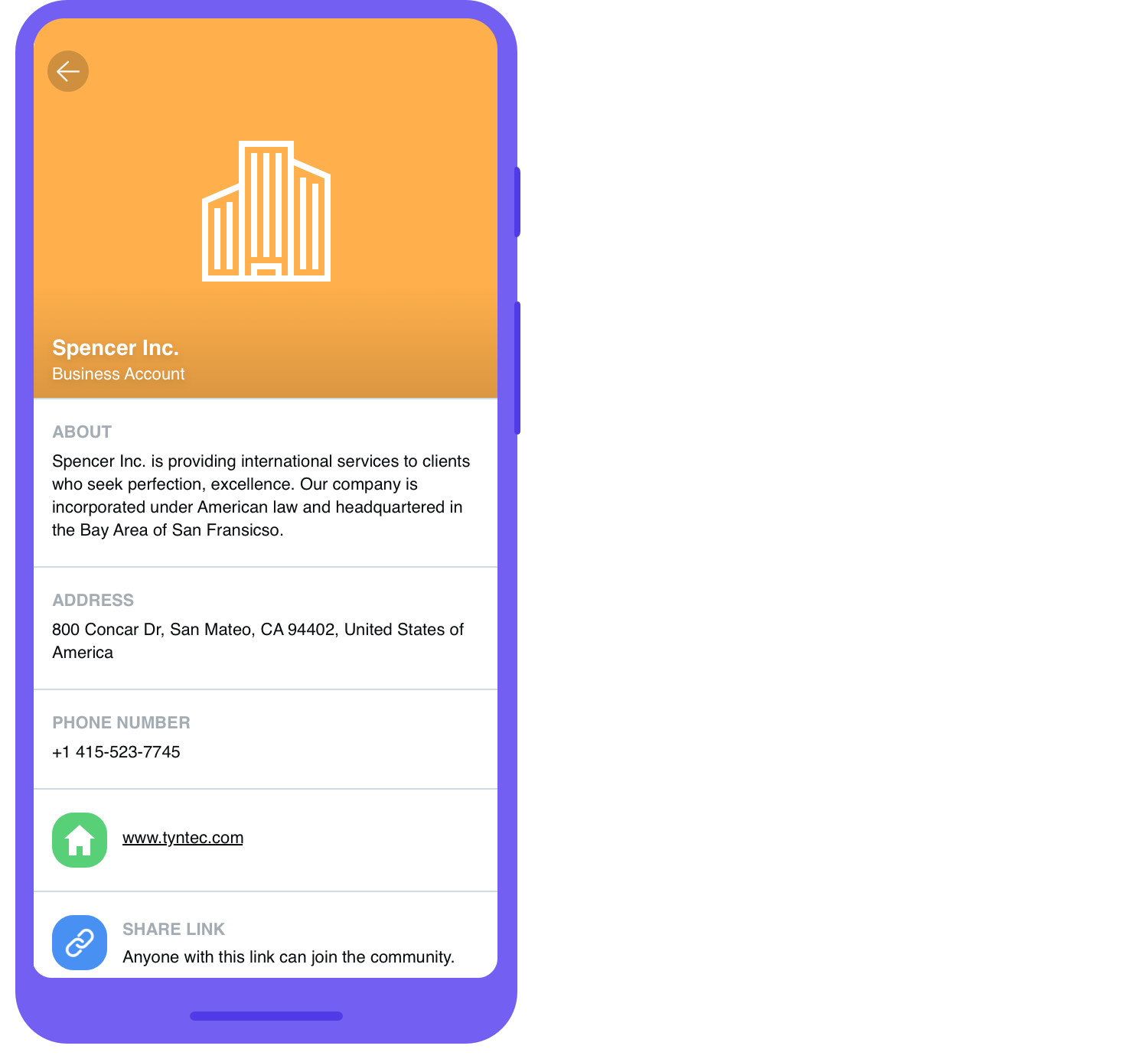 ℹ️ The business info page is your opportunity to tell Viber users about your business. This page can be accessed by tapping on the information button at the upper right-hand corner of the screen when a chat with your business account is open.
Businesses created before the introduction of the Detailed Info Page appear with the default view.
Business Inbox
To accommodate many businesses using Viber to communicate with their users, Viber has introduced the Business Chats inbox.

Currently only available in Russia, this inbox separates verified Business Messages from a user's regular chat screen. This feature has made it easier for users to find their business chats and for Business Messages not to get lost in a user's chat inbox.
Overlay
An overlay will appear on the subscriber's chat screen upon the first interaction with your business profile. The overlay will allow users to learn more about your business by giving them the option to open the business info page. There's also an option to stop receiving messages from your account.

ℹ️ The user will continue to see the overlay until they exit out of it.