Confused about the difference between Whatsapp, Whatsapp Business, and WhatsApp API? We're here to help!
Simply put, Whatsapp is designed for personal use while Whatsapp Business is tailored towards businesses. With Whatsapp Business, you can create a business profile, set up automated messages, and even accept payments directly through the app. Plus, you can take advantage of other features like analytics and customer support tools.
With WhatsApp Business, businesses can engage with customers on a more personal level and connect with them directly through messaging. On the other hand, WhatsApp API lets businesses easily integrate their existing systems and processes into their messaging platform to automate customer service tasks. So whether you're looking for a more direct communication channel or a way to streamline your customer service operations, there's a solution for you!

WhatsApp Messenger
WhatsApp is a great tool for personal communication, but it's not ideal for businesses. As your business starts to grow, you will need to look for other solutions that are better suited for customer communication—simple WhatsApp won't cut it. Only very small businesses can get away with using personal WhatsApp to contact customers.
If you're a bigger business, consider using WhatsApp Business or the WhatsaApp API, which allows you to manage conversations and keep track of them. This way, you can ensure that your customer service teams are best equipped to manage conversations and can respond quickly to inquiries.
WhatsApp Business
Are you drowning in customer conversations and need a life-raft? If you're tired of spending hours manually managing customer conversations, then this app is for you! It's the perfect assistant for managing customer conversations.
WhatsApp Business is different from the standard WhatsApp Messenger in that it offers features specifically tailored toward businesses. It includes features like automated messages, customer service tools, customizable templates, and more.
The days of relying solely on human customer service agents are over. WhatsApp Business is here to revolutionize the game, with features that allow businesses to communicate with their customers quickly and efficiently. You'll be able to save time and energy without having to hire a team of chatbot experts.
The WhatsApp Business app lets you do more than just texting; it even helps you to display your products like a pro! You can easily create an online product catalog in minutes. Not only can your catalog include pictures, prices, and promotional links to your website, but you can also spread the word quickly and easily by sharing one link!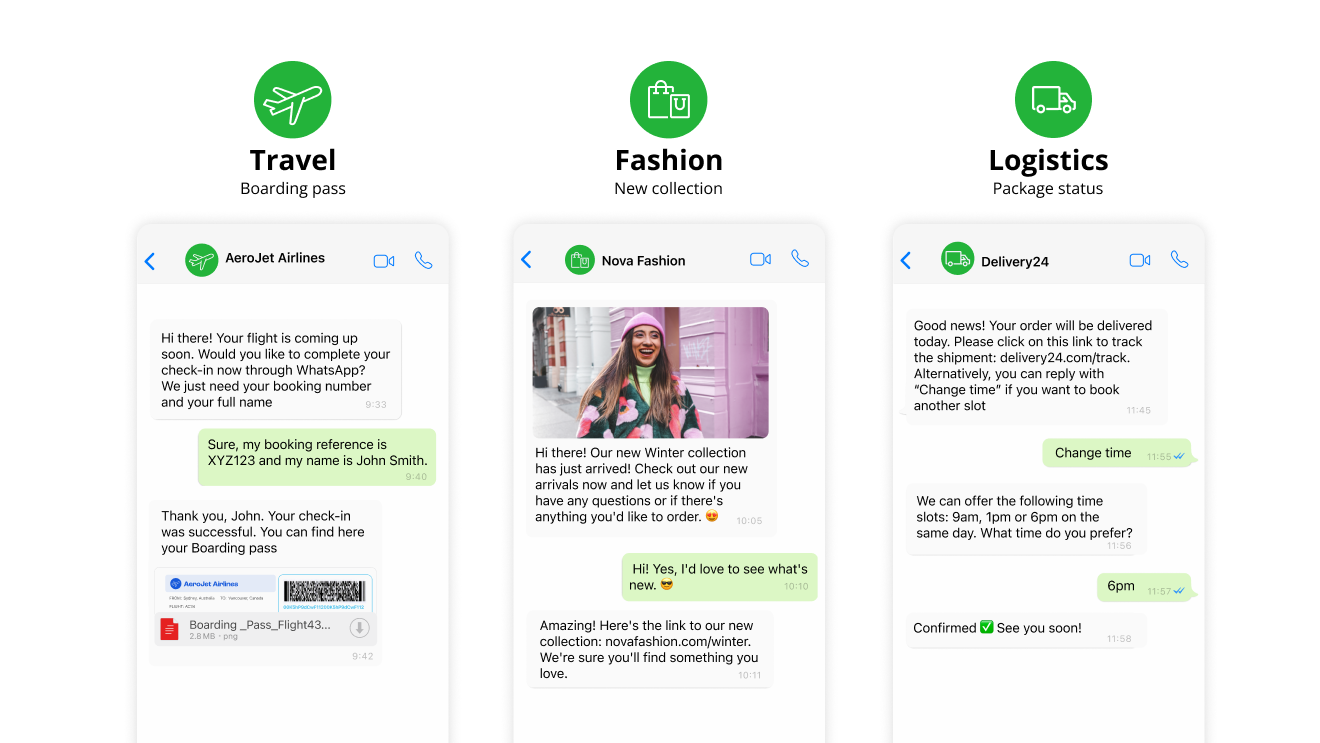 Business tools offered by WhatsApp for Business
With WhatsApp Business, you can take advantage of a number of effective features. Our favourites include:
Automated messages: Get an instant head start with three custom automated messages that you can use to communicate quickly and professionally.
Automated greeting messages can be tailored to respond to any new incoming chats, creating a more seamless and effortless customer journey.
Automated messages are great when you're out of office or taking a break, as they allow customers to still get an answer to their inquiries without having to wait.
Quick replies are an excellent way to save time and answer questions without typing the same thing over and over again. These pre-saved answers and can easily be selected from a menu within an individual chat when such questions arise.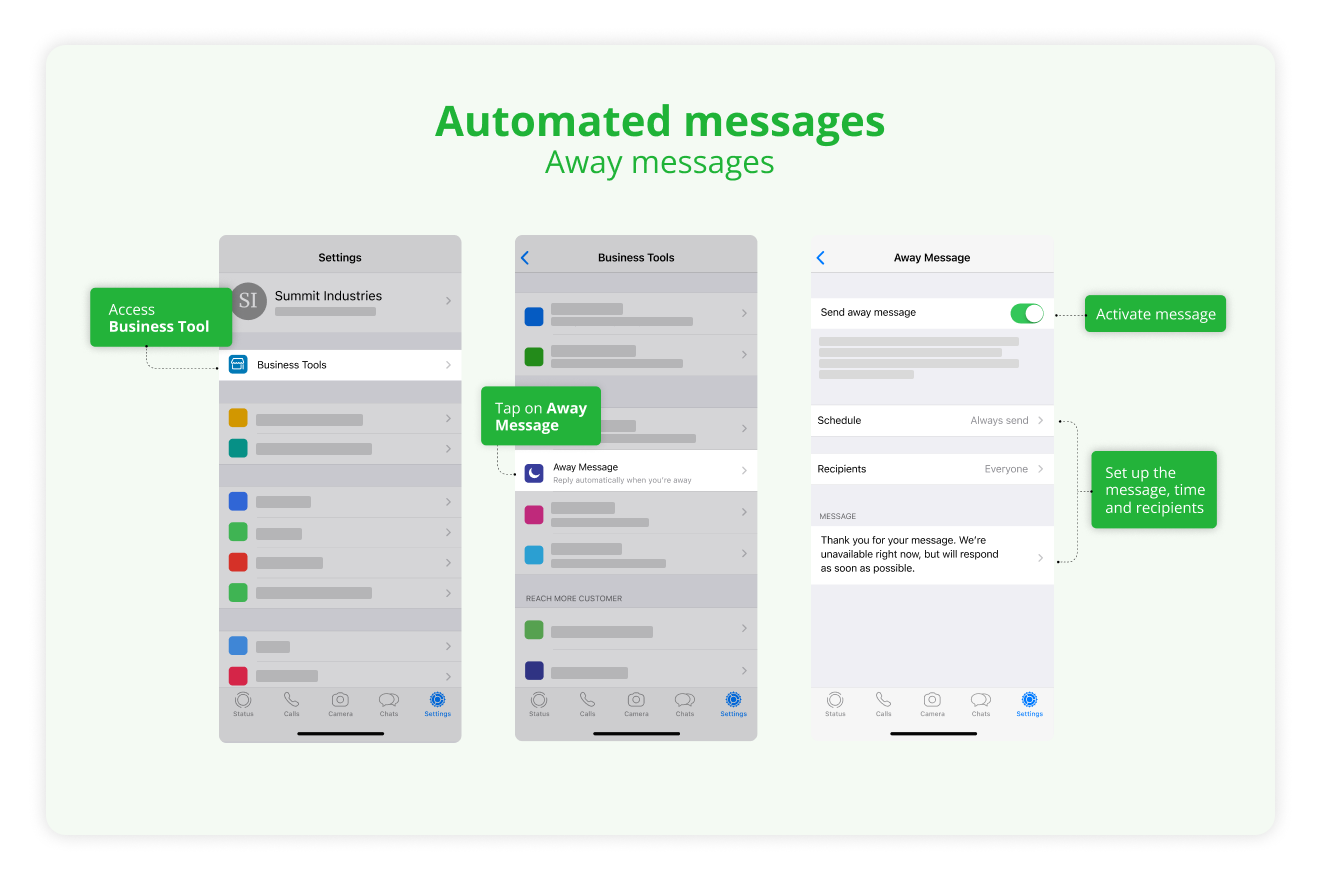 Label conversations: The label conversation feature allows you to easily categorize conversations into different labels, so you can quickly identify the type of conversation and respond accordingly. Labels such as new customer, complaint, loyal customer or urgent can come in handy, especially when creating lists for broadcasts (more on that in just a bit!).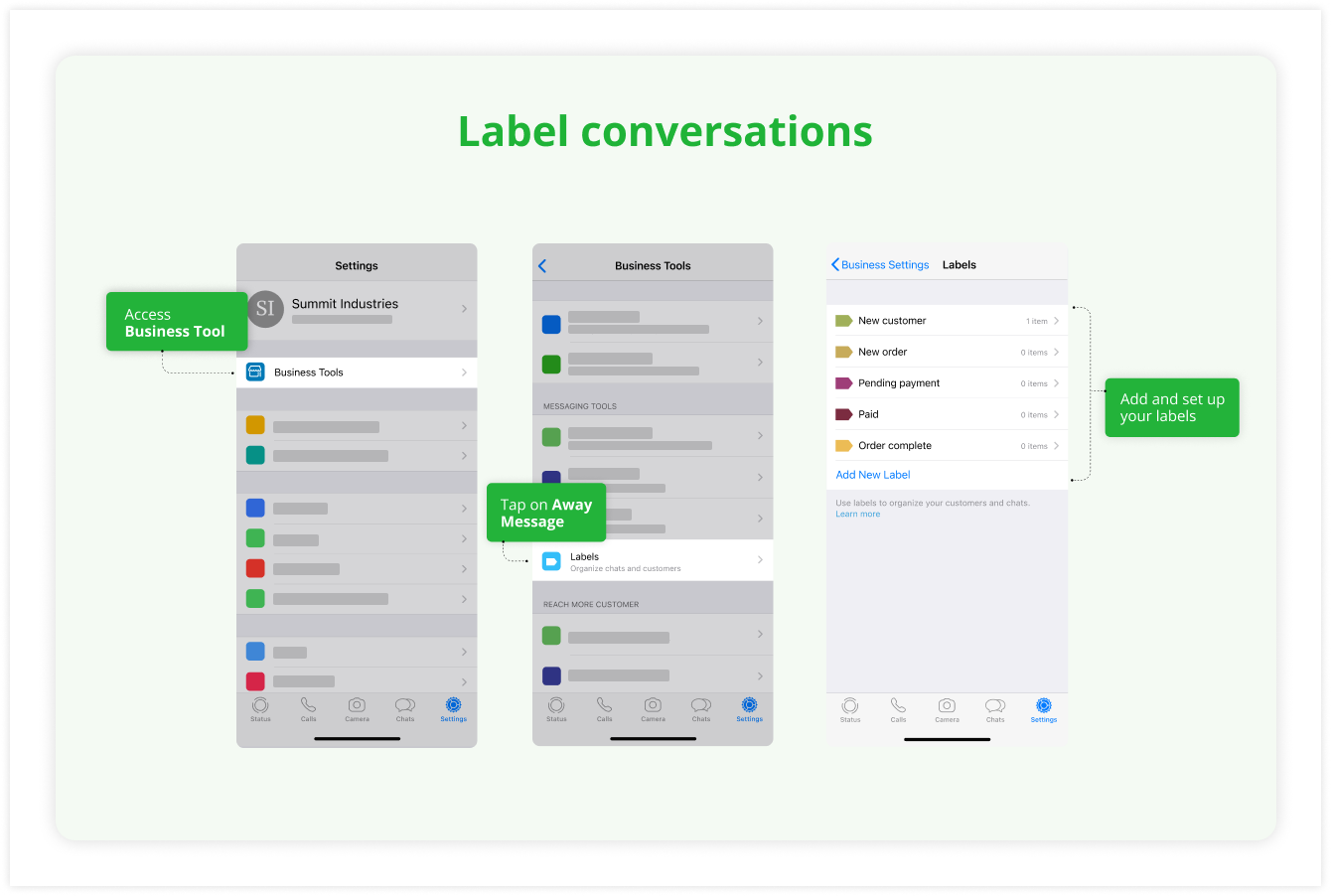 QR codes and short links: These little gems open a direct chat with your business, so customers can start conversation with ease. Share them on all of your channels so your customers can quickly connect with you whenver they need your help.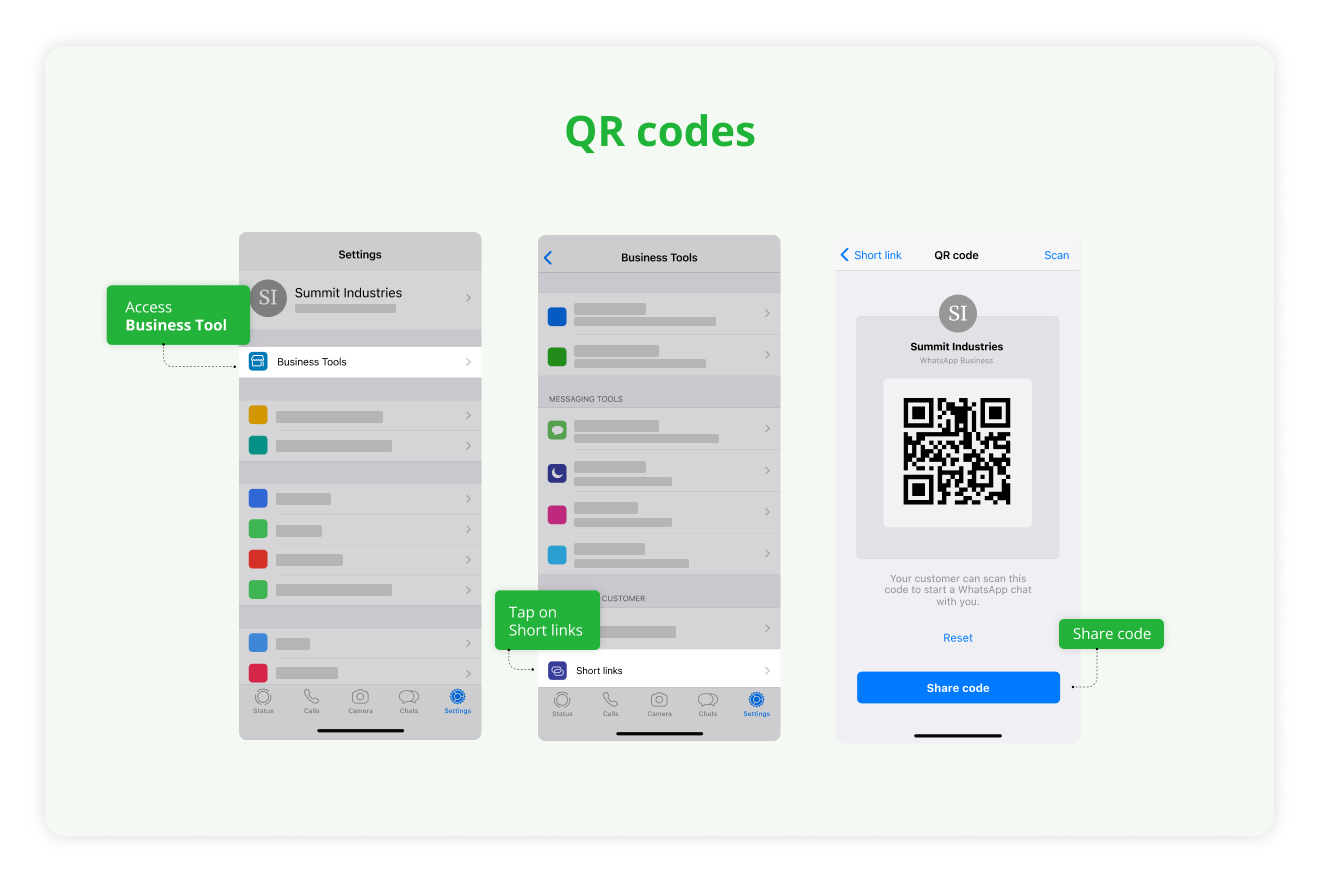 Broadcasts: If you want to get your messages out to the masses, then text message campaigns are  just what the doctor ordered. But keep in mind that WhatsApp Business limits a broadcast to 256 contacts. To send your broadcast you can either manually pick from your contacts list or the select a label you created. Recipients must have your phone number saved to receive the broadcast—otherwise it won't work.
Key things to know about WhatsApp Business
It's free, and easy to set up.
You'll need a separate phone number for your business account, which you can use for customer service inquiries and marketing campaigns.
You can only have one user per device connected to your WhatsApp Business account—with the exception of two if you're also using the web app.
Automation capabilities are limited.
If you're seeking out a scalable solution, this product may not be optimal as you can only reach a fixed number of contacts.
Micro and small business owners can greatly benefit from this product—it can save them time, effort, and money.
WhatsApp Business API (also known as the WhatsApp Business Platform)
Companies that wish to integrate WhatsApp messaging into their product offerings (e.g. for marketing automation purposes) may take advantage of this platform. It's a great way to sustain high volumes of conversations, as it is designed with enterprises in mind.
The great thing about using an API is the flexibility it offers. You can easily integrate it with other internal systems and even hook it up to an existing contact center to let agents answer queries on WhatsApp without going against any current operations. This adds a major layer of convenience in terms of communication!
The API has loads of automation abilities, making it the preferred choice for many. Create automated processes or utilize chatbots to quickly answer customers' common questions, freeing up your support staff's time. This way, you can be sure that your customers are getting the best service possible.
Connecting AI writing assistants to other internal systems can help in sending revenue-generating messages such as reminders for renewals, personalized promotional deals, and content for marketing campaigns. Send delivery updates, appointment reminders, and payment approvals which will help to lessen the workload of your support staff.
WhatsApp Business API allows companies to get verified after being reviewed by WhatsApp. This guarantees that customers are receiving top-notch service from a reliable source. Users who receive a green tick (after they're apporoved) can use their display name instead of phone number in conversations. Furthermore, they get the ability to send more messages compared to other users. For enterprises, this verification is highly advantageous because it provides customers with the assurance that they're actually interacting with the company itself, not a fraudulent account.
WhatsApp Business API features
User access:  The API allows unlimited users and devices registered under one account.
Account verification: In order to access and use WhatsApp's API features, you must go through the verification process with a WhatsApp partner. During this process, you'll need to provide specific information about your business to get verified.
Additionally, you can apply for a green check mark to be displayed next to your firm's name. It appears directly in the chat, which enhances trust.
Contact management: With the API, your opted-in contacts are imported from a CRM or another marketing platform.
Types of WhatsApp API messages you can send
With the API, your opted-in contacts are imported from a CRM or another platform. Keep in mind that contacts who didn't opt-in to receive message through WhatsApp can't be contacted.
1. Interactive messages: Not only can you send messages fast, but you can also create quick reply buttons which revolutionize the way you communicate with your users. All the users need to do is tap on the reply of their choice and it will be instantly sent back to you—allowing you to reply efficiently and facilitate top-notch engagement.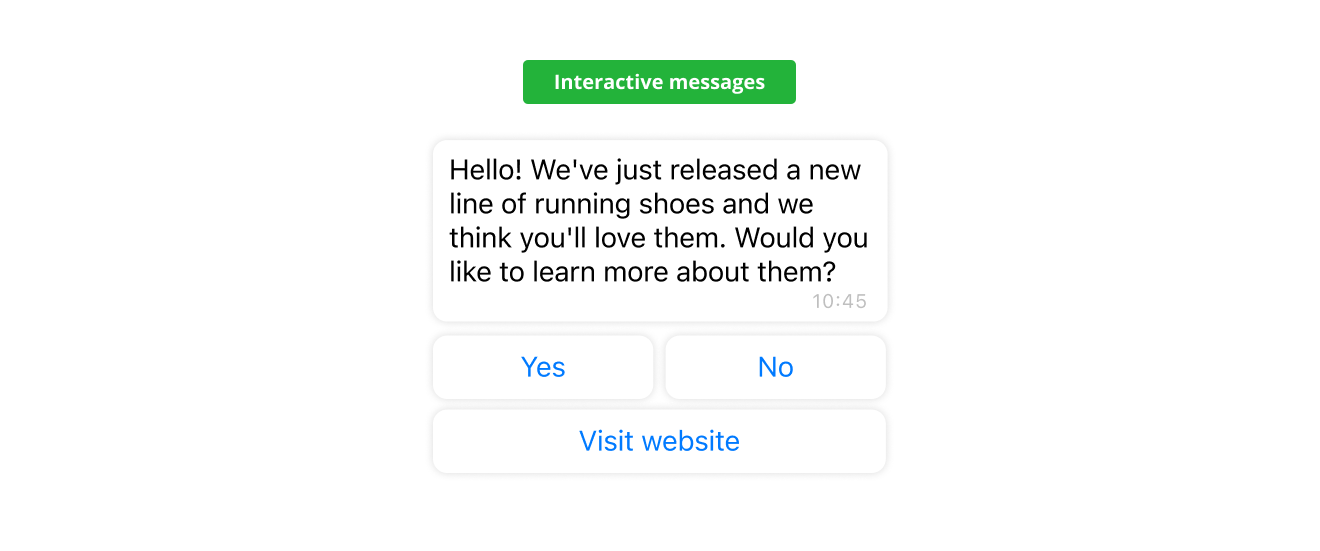 2. Session messages: If anyone initiates a conversation with your business account, you need to respond to them within 24 hours. The chat expires if no one responds. If someone replies to you, the 24-hour timeframe for responding begins anew. That's why these types of messages are called session messages. Customers have the freedom to decide how long they want to engage with you. If they don't want to continue anymore, then they have the power to do so.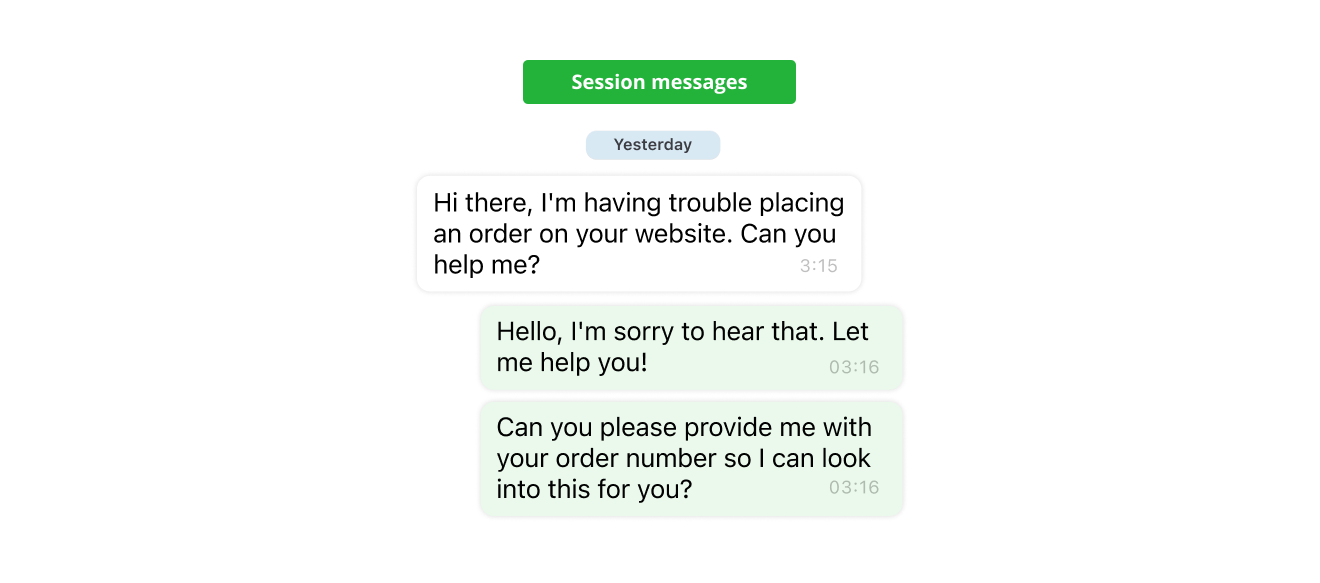 3. Broadcast messages: WhatsApp has laid out certain guidelines for broadcast messages, which must be fulfilled before sending to avoid any potential spam. Every message needs to pass an approval process in order for it to reach the intended contacts. With the API, you don't need to have your contacts saved in WhatsApp Business to broadcast the messages. Moreover, there is no limit to the number of contacts you can reach out to.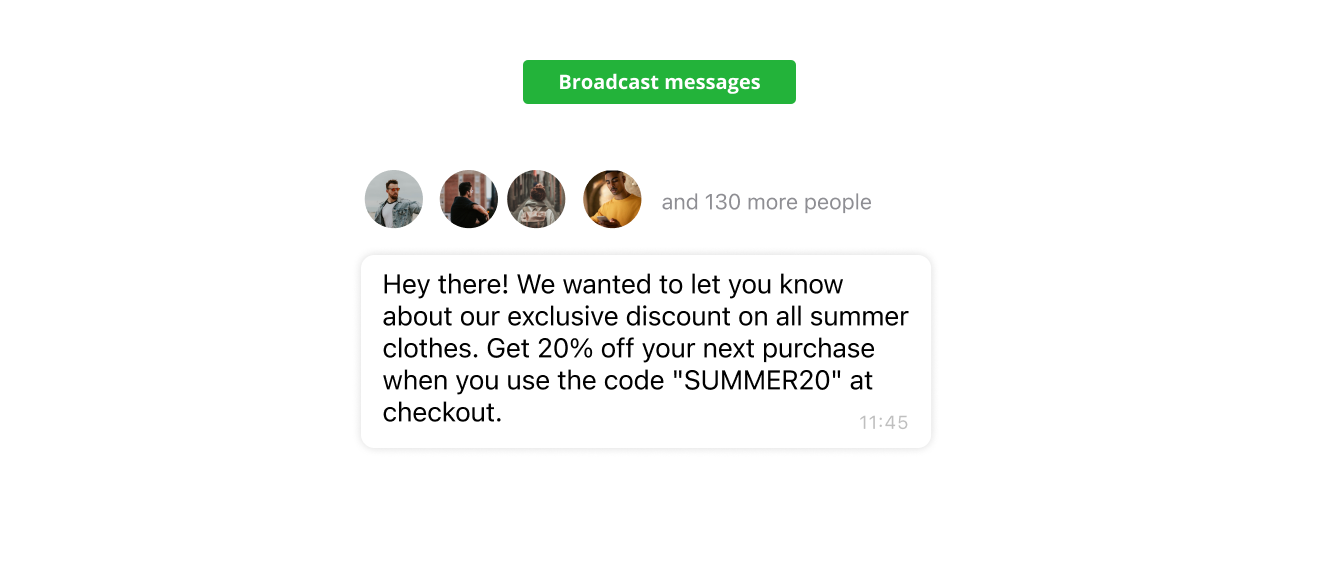 4. WhatsApp groups: With the WhatsApp Business API, you can set up and manage group conversations without being part of them yourself. You can't just add people to a group, though, they must be invited using a sperate message. This is in place to ensure people do not receive any unwanted or irrelevant messages.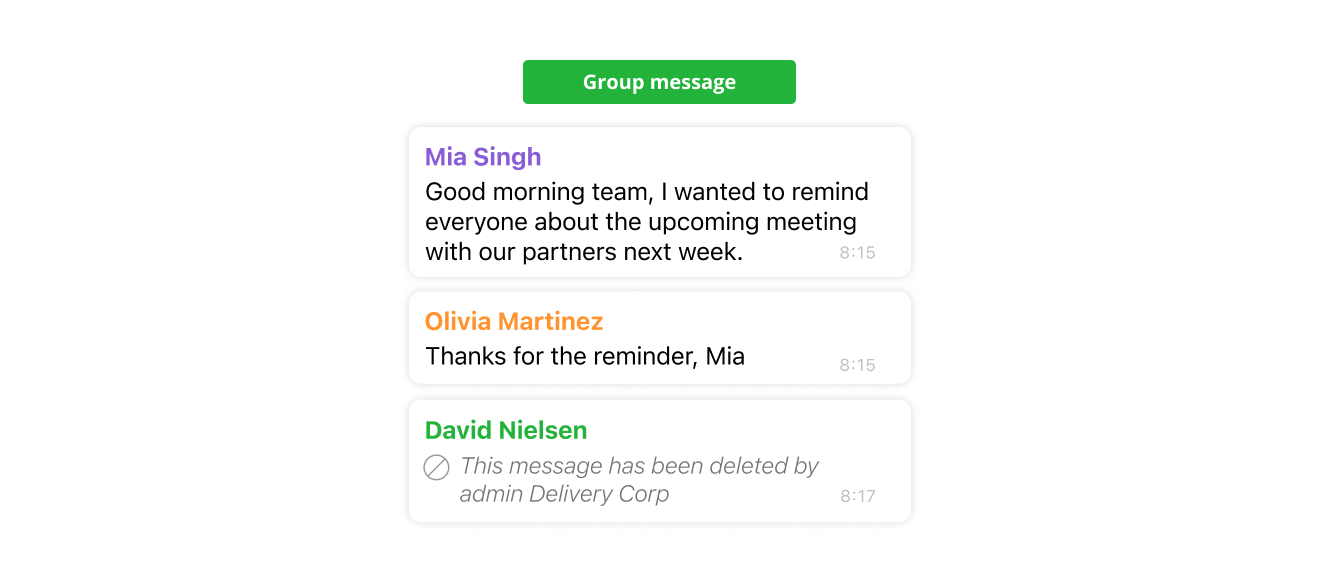 WhatsApp Messenger, WhatsApp Business, WhatsApp Business API: main differences in a nutshell
To sum up…
While WhatsApp is strictly for personal use, WhatsApp Business and WhatsApp Business API are designed to help businesses communicate with their customers.
WhatsApp Business and WhatsApp Business API are excellent options for businesses looking to communicate with their customers in a cost-efficient and timely manner. With these tools, businesses can easily provide customer support, send promotional messages and offers, manage customer orders, and even keep track of customer data.
While WhatsApp Business is tailored for small businesses and individual owners, WhatsApp API is built for medium to large enterprises with large message volumes.
We hope this helps you decide which product is best suited for your business! If you have any questions, we're always happy to help. Get in touch with us here.