Revealed: tyntec's top predictions for conversational commerce trends in 2023 (Part 1 of 4)
Discover how leveraging messaging channels effectively will deliver richer customer experiences, foster deeper loyalty, and most importantly, generate greater revenue this year.
We don't need to tell you that 2023 is looking challenging for both consumers and brands. From high inflation and soaring energy costs to throttled supply chains, it's putting pressure on all of us. This explains why brands are now using innovative ways to attract, engage, and retain consumers more than ever before.
It's no surprise then that conversational commerce is becoming increasingly popular. Delivered via messaging channels such as WhatsApp, Viber, and SMS, it enables brands to converse with customers in real time. This approach helps guide and support purchasing decisions throughout the buying journey on a device that shoppers know and love—their mobiles.
However, to unlock conversational commerce's full range of benefits, it's vital to know which trends will influence its potential the most over the next 12 months—and how these can benefit your business.
Every generation loves messaging
Conversational commerce is gaining more popularity because it focuses on the consumer. However, to ensure you're servicing your consumers on the right messaging channels, you first need to identify the preferences of each generation.
Gen Z and the inevitable rise of mobile shopping
If you're wondering why conversational commerce is such a powerful untapped superpower, look no further than Generation Z (born between 1995 and 2009); 55% of Gen Z spend over five hours a day on their smartphones according to the Center for Generational Kinetics. Expect such high usage rates to continue in 2023.
Gen Z spends a significant amount of that time exploring potential purchases with 97% saying they use social media to source shopping inspiration, according to The Influencer Marketing Factory. Crucially, Gen Z demands an omnichannel approach with the ability to reach out to brands on messaging channels and get answers quickly whether they're using, say, Instagram—nearly 78% do—or the 60% who are using Snapchat.
Timeless appeal—even for Boomers!
It's not just the younger generations that love messaging. For instance, WhatsApp is the preferred channel for "Boomers" (aged over 55), while Facebook Messenger (as well as WhatsApp) are firm favorites with Generation X (age 45-54). So, if your brand caters to an older target audience, bear in mind they're just as open to messaging channels as younger generations—so long as you choose the right channels to engage with them on.
Next-gen is mobile savvy
Don't forget about Generation Alpha (born 2010 onwards); 49% already own a smartphone and, playing to conversational commerce's core strengths, they want personalized digital customer experiences. Because of this, e-commerce giants like Shopify say they "will seek out brands that offer customization and expect marketing and customer service to be highly personalized to their preferences."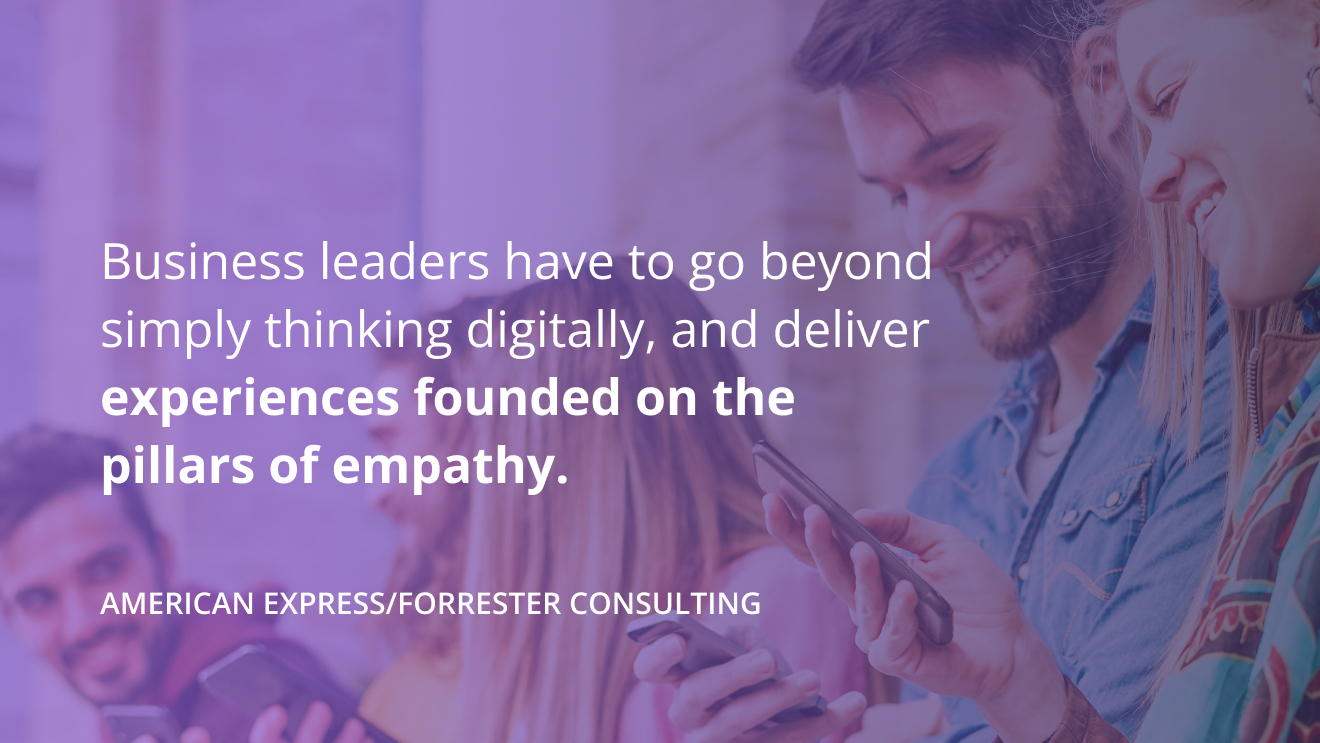 "Gen Z [has ushered in] a new world order of empowered and entitled consumerism, [so] business leaders have to go beyond simply thinking digitally. They need to become customer obsessed and deliver experiences founded on the pillars of empathy and delivering utility such as immediacy, personalization, security, and entertainment."
Unlock your brand's full potential in 2023 with conversational commerce
Our biggest prediction for the new year is also our most simple: Conversational commerce's importance is expected to grow massively in 2023.
A recent Juniper Research study reveals that global spend for conversational commerce will increase by almost 90% in 2023 compared to 2022—from $13.3bn to $25.1bn—with retail and e-commerce lining up to be the biggest investors. Perhaps this shouldn't come as a surprise. According to Learn2G, it's estimated there are up to 24 million e-commerce stores globally with 58% of internet users now purchasing online every week, says Hootsuite.
All in all, that means 2023 represents the ideal opportunity for your brand to fully leverage conversational commerce's many rich opportunities. With the right strategy—and the right partner—you can put your brand in the forefront of customer's minds wherever they are and whenever they need your guidance. In 2023, going conversational will help your brand deliver experiences that not only meet customers' expectations, but exceed them.
Get started with your free trial
Supercharge your mobile messaging strategy all year round by teaming up with tyntec:
Try out various tyntec services

Test out WhatsApp, Viber, and Messenger

Create your WhatsApp Business Account

Send SMS globally

Set up 2FA account